How brands are adapting their tone of voice for a pandemic world
The Coronavirus pandemic saw many brands rushing to put out communications to every customer they'd ever served – often using the phrases 'here for you', 'unprecedented times' and 'in this together'.
But as we leave lockdown and enter a strange new world for months (and possibly years) to come, a new approach and tone of voice is needed. We spoke to our copy team about what can be learned from the brands who are getting it right.
1. Start with your values
Despite the mass cancellation of sporting events, Nike haven't allowed their brand to be forgotten at either a grassroots or international level. Pairing archival footage with new in a split-screen format, their emotive You Can't Stop Us ad went viral – pardon the pun – for its clever editing.
"The voiceover talks about sporting comebacks and teamwork, but it acknowledges the pandemic in a meaningful way too," says krow Copywriter Daisy Jones, "It shows how brands can apply their philosophies to our new situation."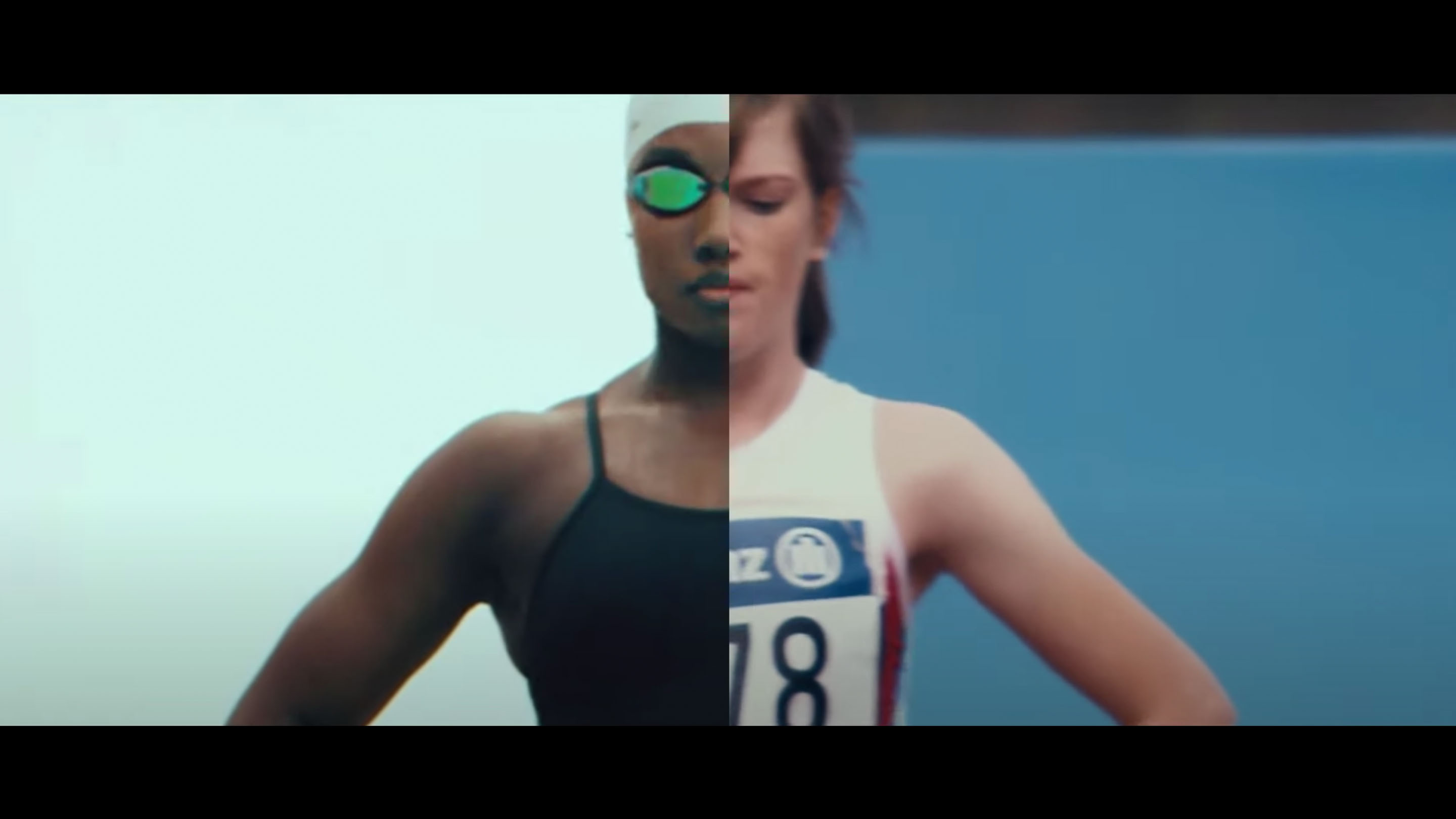 2. Use empathy – and don't shy away from humour
"I think lots of brands are scared to attempt humour right now, but as long as you're inclusive and coming from the right place, it can be the relief people need in a crisis," says Catherine Wells, Associate Creative Director at krow.
In an anxious, socially distanced world, krow's client My Online Therapy has been creating connections through social media. Their caring yet light-hearted tone is welcome in channels that can be angry and divisive.
"Their copy is full of empathy and highly relatable – so you always come away feeling validated and reassured that whatever you're experiencing is normal."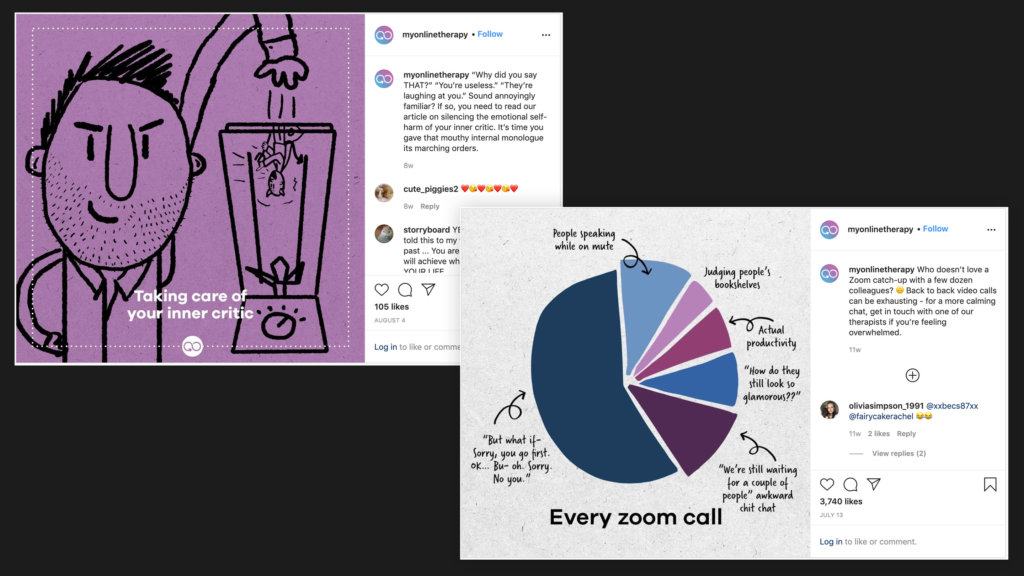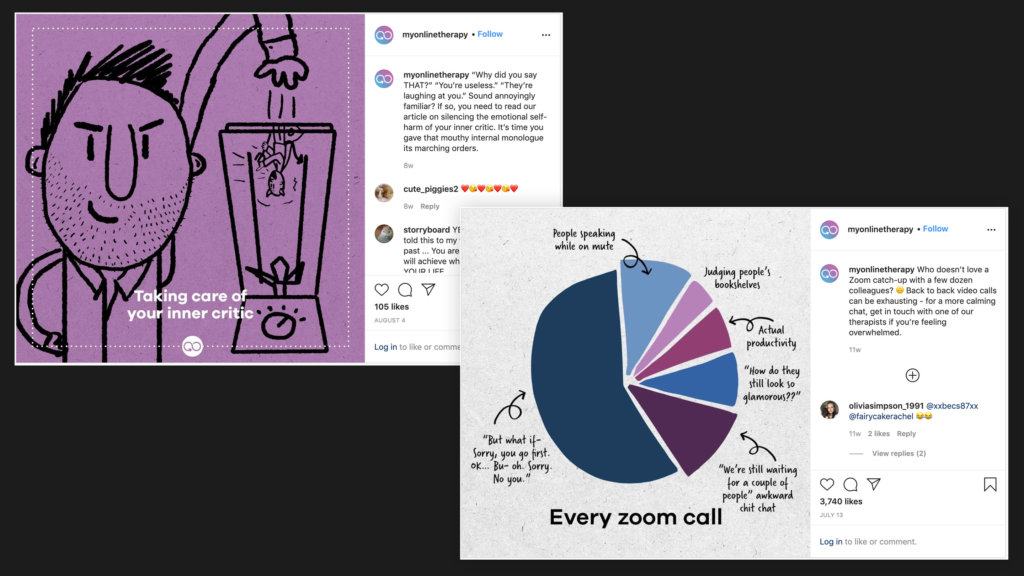 3. Stay true to your brand
"A lot of brands have 'played it safe' with very serious, bland communications, but Coca-Cola has stayed true to their optimistic tone," says Daisy.
Open Like Never Before is a cinematic poem performed by George the Poet, reflecting on how the pandemic has changed ordinary people's lives – and how they can choose to change their lives now.
"At first glance it might seem like your typical 'inspirational ad', but I think they've avoided the clichés thanks to the spot-on messaging and editing. The letterboxing opening up into a full screen at the end is a nice touch."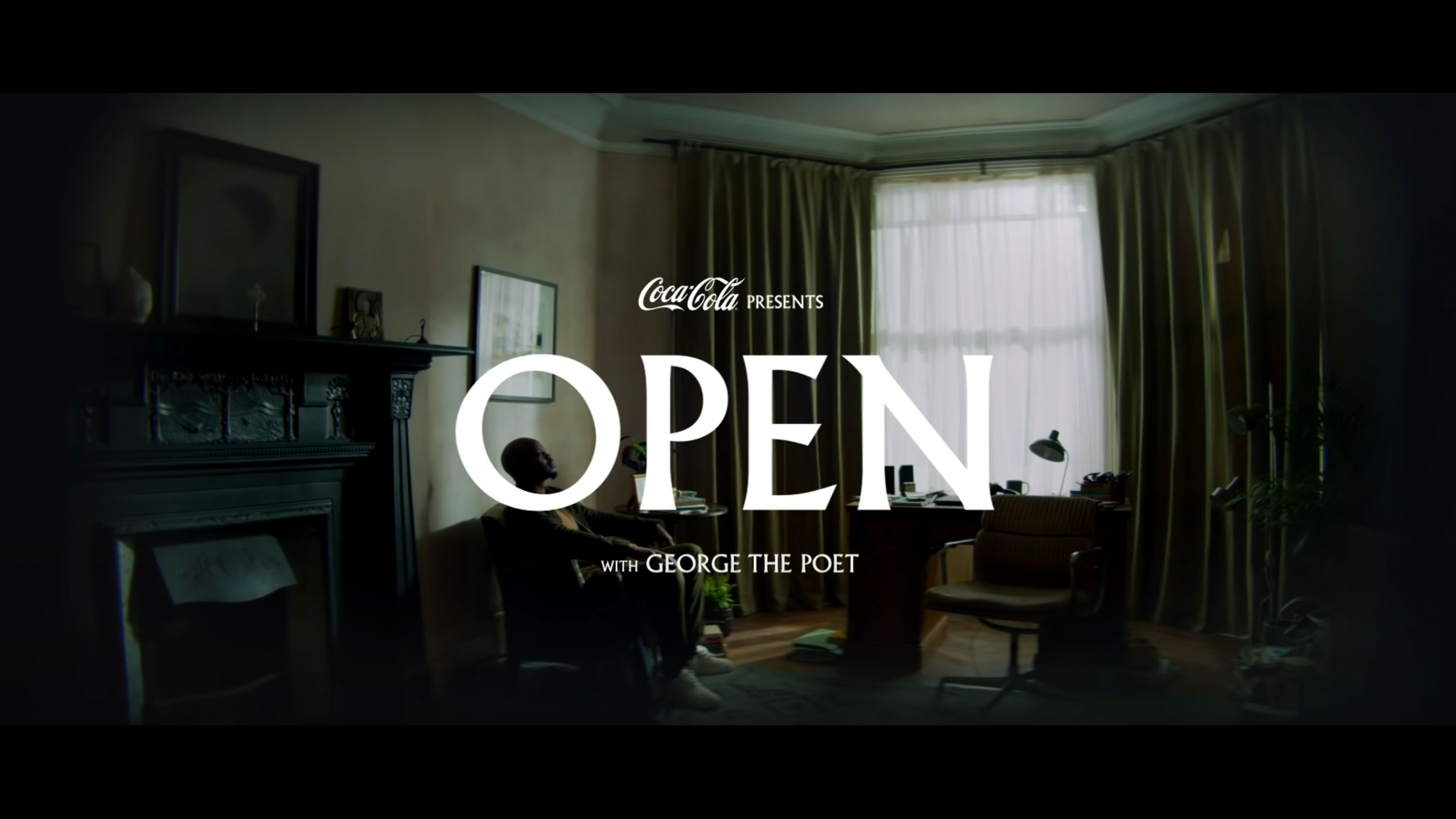 4. Be relevant and helpful
"I was impressed with the email comms from Sykes Cottages after booking a UK break this summer," says Catherine.
Their content provided practical advice and travel checklists that had been updated in line with government guidance. This kind of tailored communication can make a big difference to customers in a post-lockdown environment, as the rules change often and customers may be too overwhelmed to absorb every detail and process exactly what it means for them.
"I've experienced brands using the pandemic as an excuse to make contact, but Sykes' content was genuinely relevant and timely. And they'd thought of everything from the customers' perspective – not just the obvious stuff."
5. Show people how you're adapting
Although many of us are choosing a 'staycation' like Catherine, The Egyptian Tourism Authority isn't giving up. Their latest TV advert maintains their usual aspirational tone, showing a young couple enjoying a luxurious holiday amid masks, sanitiser and hazmat suits.
"The film doesn't use a voiceover but that only amplifies the visual message that 'we've adapted to make sure your holiday is safe and carefree'," says krow Copywriter Benjamin Scott, "Showing the safety measures in context really helps normalise them, and I think that's the most reassuring thing you can say to a potential visitor."
Want help creating more effective communications during the pandemic? Get in touch