Inclusive financial services: can the LGBTQ+ community be served better?
Pride Month got our Group Client Partner and LGBTQ+ ally, Kirstin Wilson, questioning how financial service companies could improve their engagement with LGBTQ+ communities. In this article, she reports back on her conversations with people who identify as LGBTQ+ about their experiences of banking, insurance and more. Discover the opportunities financial service providers have to go further…
It might sound obvious, but we can't live without financial services. They're fundamental to our lives – whether they're helping us access our money, protect what's important or enabling us to buy a home or plan our retirement.
With my mind often on how we support our financial services clients, Pride has been an opportunity for me to dig a little deeper into the challenges and opportunities around engaging with LGBTQ+ communities. It's a pressing issue, with Experian finding that 62% of LGBTQIA+ respondents had experienced financial problems because of their gender identity or sexual orientation.
To understand the LGBTQ+ experience of accessing financial services – and what can be done to help these customers – I spoke to some friends, colleagues and clients in this community to understand these barriers and challenges better.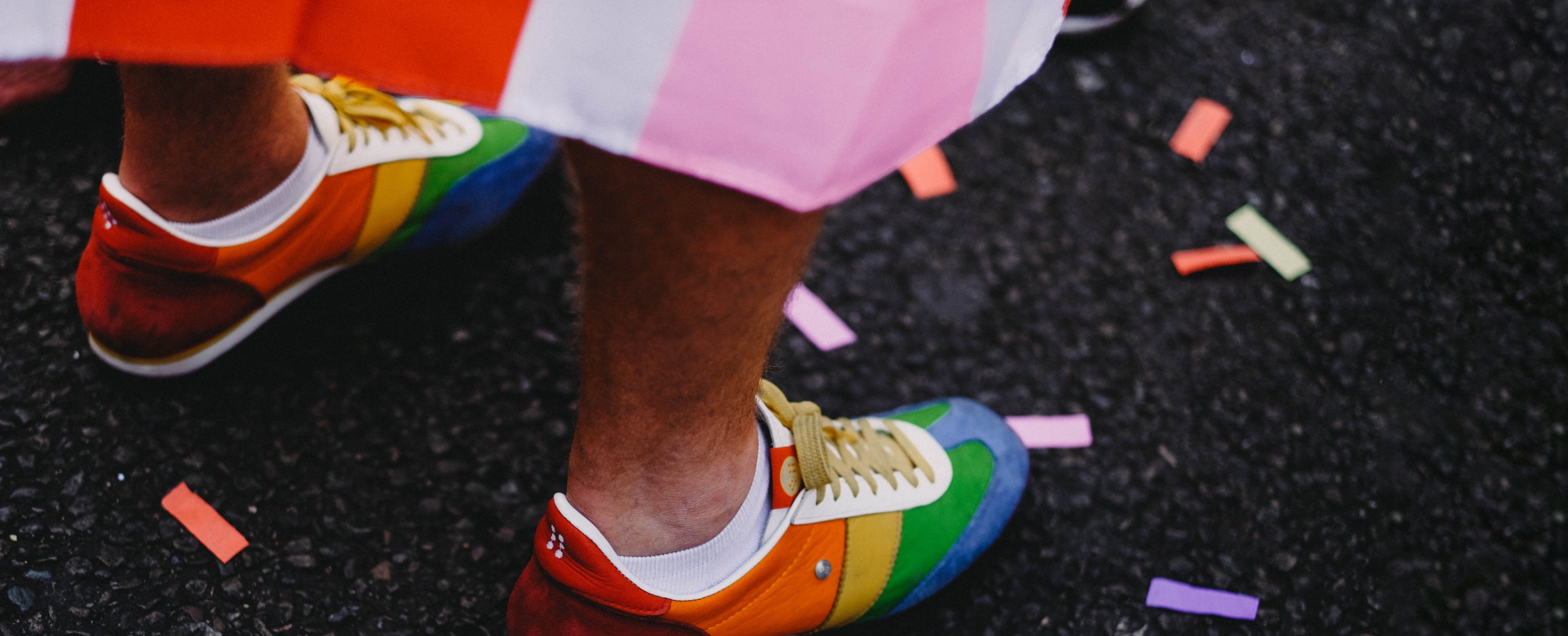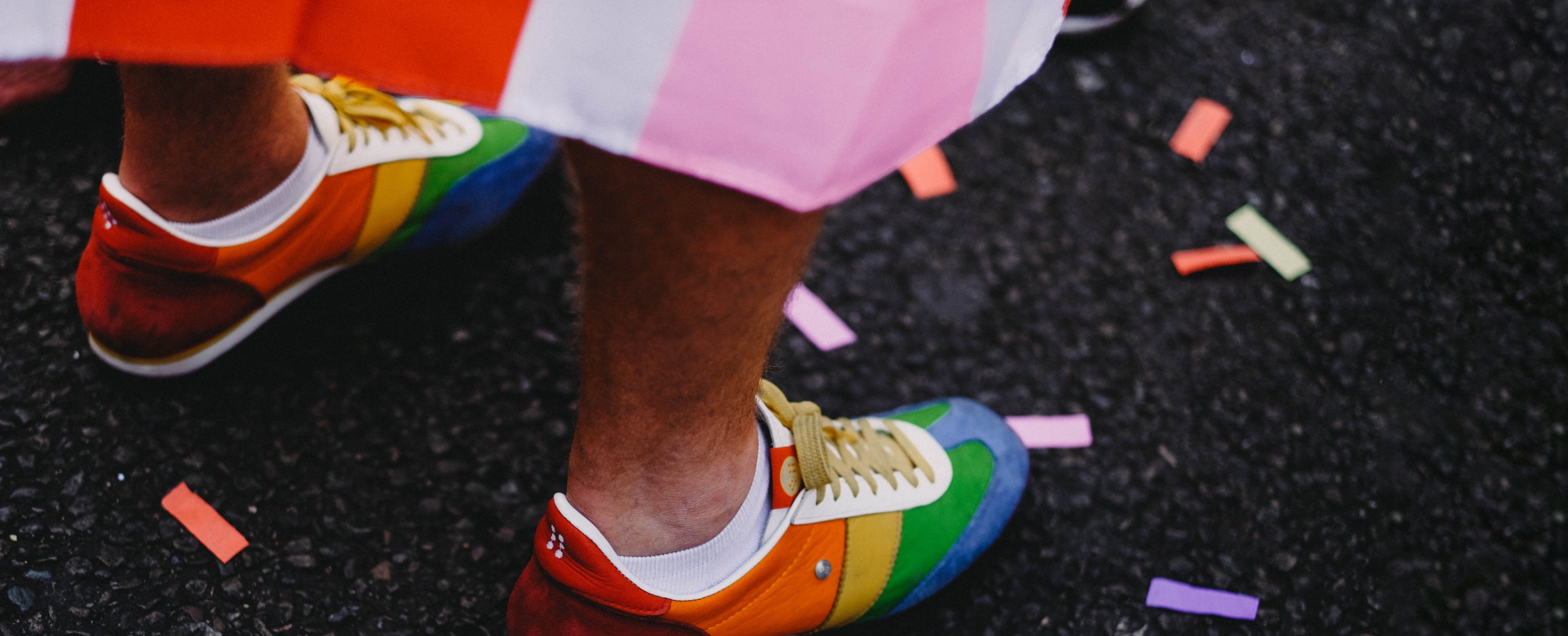 We've come a long way
It's clear that the UK has changed (mostly) for the better over the last two decades. We've seen:
the repeal of Section 28 – a law preventing local authorities from 'promoting homosexuality' by discussing or acknowledging same-sex relationships
laws to make discrimination based on sexuality or gender illegal
civil partnerships and same-sex marriages legalised
same-sex and unmarried couples allowed to adopt children.
Every year, hundreds of Pride events happen across the country. In this month alone, I've counted at least 75 events across the UK, from London to Londonderry, Stornoway to Pontypridd. And there are lots of companies, including those in financial services, showing their support and sponsoring events.
Financial services companies also feature high in The Stonewall Top 100 Employers list, and there lots of sector-specific initiatives such as the long-running InterBank Lesbian, Gay, Bisexual and Transgender (LGBT+) Forum aimed at greater inclusion for LGBTQ+ colleagues.
However, it's also clear that equality before the law and an acceptance of the LGBTQ+ community is just a start. There's a need to go further – to go from acceptance to empathy, from equality to equity, from winning minds to winning hearts (and loyalty).
Customers who identify can help identify problems
Processes and systems are largely built to be indifferent to the LGBTQ+ community. Instead of navigating forms and call centres without a second thought, LGBTQ+ customers can find their identity being challenged at every turn. These challenges can be simply irritating, or can be deeply painful encounters that reinforce the idea of not being welcomed or accepted.
For a colleague, their excitement of getting on the property ladder has been tempered by the assumption that their partner was a man – from how questions for an agreement in principle were framed, to face-to-face meetings where she was greeted with an 'is this appointment just for yourself?' that assumed her partner was a friend.
"Alienating comments make you want to instantly choose another lender just because the conversation feels awkward," she told me. "It's not just once, it's multiple times throughout the process."
If you're outside the LGBTQ+ community, it can be hard to recognise that the system is 'broken'. It takes a thoughtful approach to spot an outdated process that unnecessarily insists on a customer's gender before they can proceed, or a legacy system that doesn't let a transitioning customer change their login username. Our Customer Engagement Director, Sam Bettis, has some great tips for starting an inclusive customer experience audit in her article: How to create more inclusive customer experiences using five simple checklists.
Fintechs have the advantage of starting fresh with their systems. New York-based Superbia, which launched in 2020, is working towards becoming the first-ever credit union granted a charter to serve the national LGBTQ community, and are working to bring in credit cards, life insurance, health insurance and many other services in the next 12-18 months.
Traditional financial service companies have the scale to make a greater difference, but it starts with looking at how to adapt systems around real people's experiences.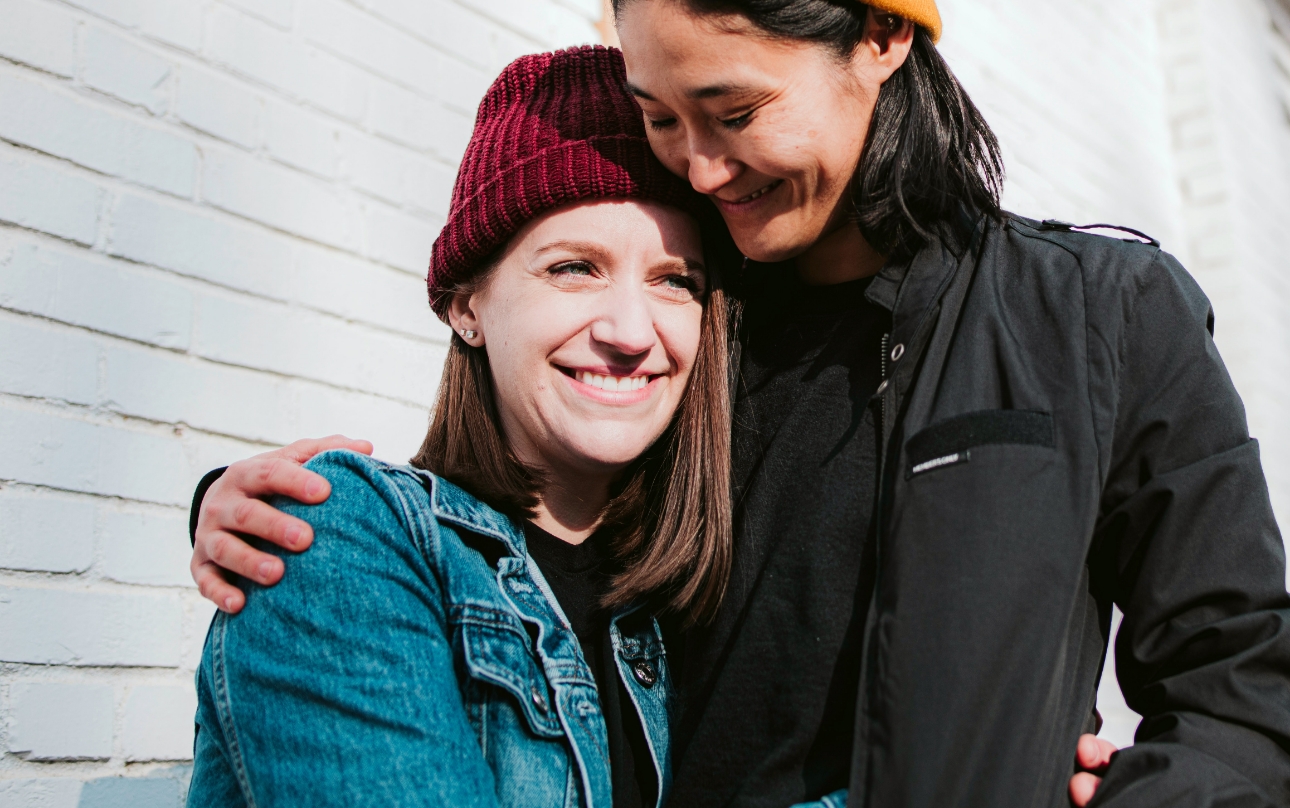 Build empathy from experience, not assumptions
The LGBTQ+ community is not a monolith – it is, by its very nature, diverse. The 'pink pound' assumption of a high-dual-income and no-kids household has become an unhelpful and inaccurate stereotype.
Companies need to reassess the most fundamental assumption that LGBTQ+ customers all have the same needs and customer experience as other customers. The difference goes deeper than representation in marketing (which I'll talk about in a moment). LGBTQ+ customers face a range of barriers, from the most visible such as binary gender options on forms to invisible assumptions around lending risk or cover approval criteria.
We need to ask the right questions
Financial services companies often ask a lot of questions. However, questions are rarely neutral. Only in the context of real lives can we understand their impact. For a trans individual who has not just fought hard to identify as they see themselves but has also faced domestic abuse and discrimination, being forced to use their birth gender on a form can have a profoundly adverse impact on their wellbeing.
The good news for the community is a trend towards simpler and tailored customer journeys. However, it's only good news if we bring an LGBTQ+ lens to every process and really empathise with different lived experiences. We're going to talk about CX design in another article, but as a rule we should aim to remove more unnecessary tick boxes rather than simply add to them.
Who needs to know whether you're out or not?
A common theme that came up in my conversations is what I call the burden of disclosure – that LGBTQ+ customers are often forced to 'out themselves' again and again with institutions.
Customer privacy issues aside, each time a customer must 'out themselves' they're placed in a potentially vulnerable situation. Whether the experience or reaction is positive, awkward or even terrible, there's also a cumulative psychological pressure from repeatedly having to assert something personal and private that other customers don't need to.
Staff need to be supported to empathise and understand what it feels like to individual customers. Unless they face those challenges in their own lives, it's hard for them to know what the impact of their assumptions are on someone else.
When it comes to something as fundamental as using their own money, why should LGBTQ+ customers need to explain how they identify? It's important to know what personal data is vital for business and what should be none of our business.
And, if customers are happy to share how they identify, can that information be used throughout the customer journey to personalise services and eliminate microaggressions?
Understanding is part of being authoritative
Any business that wants to be seen as credible to the LGBTQ+ community, especially around financial advice and guidance, needs to understand their unique needs and appreciate their experiences.
Whether it's everyday banking and insurance or long-term planning and saving, products and services need to be examined through a LGBTQ+ lens to make sure they deliver what these customers really need:
are travel insurance policies covering named family as opposed to only legal family?
do policies make allowance for additional security considerations and support for LGBTQ+ customers travelling to countries with less progressive rules and attitudes?
are loan criteria excluding viable businesses that are unconventional but serve the community?
Creating a wraparound safe space
Brands can also stand out for the LGBTQ+ community by making it psychologically safer to access products and services. This means making sure that every touchpoint is working to make them feel comfortable and understood.
For customer service teams, it could be as simple as not making gender assumptions based on the sound of someone's voice – there's a number of reasons why it may sound very different from their chosen pronouns.
This should extend to third-party services, such as builders. The principles of equity could be baked into SLAs and audited. For example, insurers could insist that builders have some level of sensitivity training. Whether a customer is trans or lesbian, they have the same right to a good service delivered without insensitive assumptions or ridicule, especially when people are entering their home and safe space.
Being explicit internally about the rights of LGBTQ+ colleagues is another important step – policies such as parental leave should be clear for everyone, regardless of how they identify.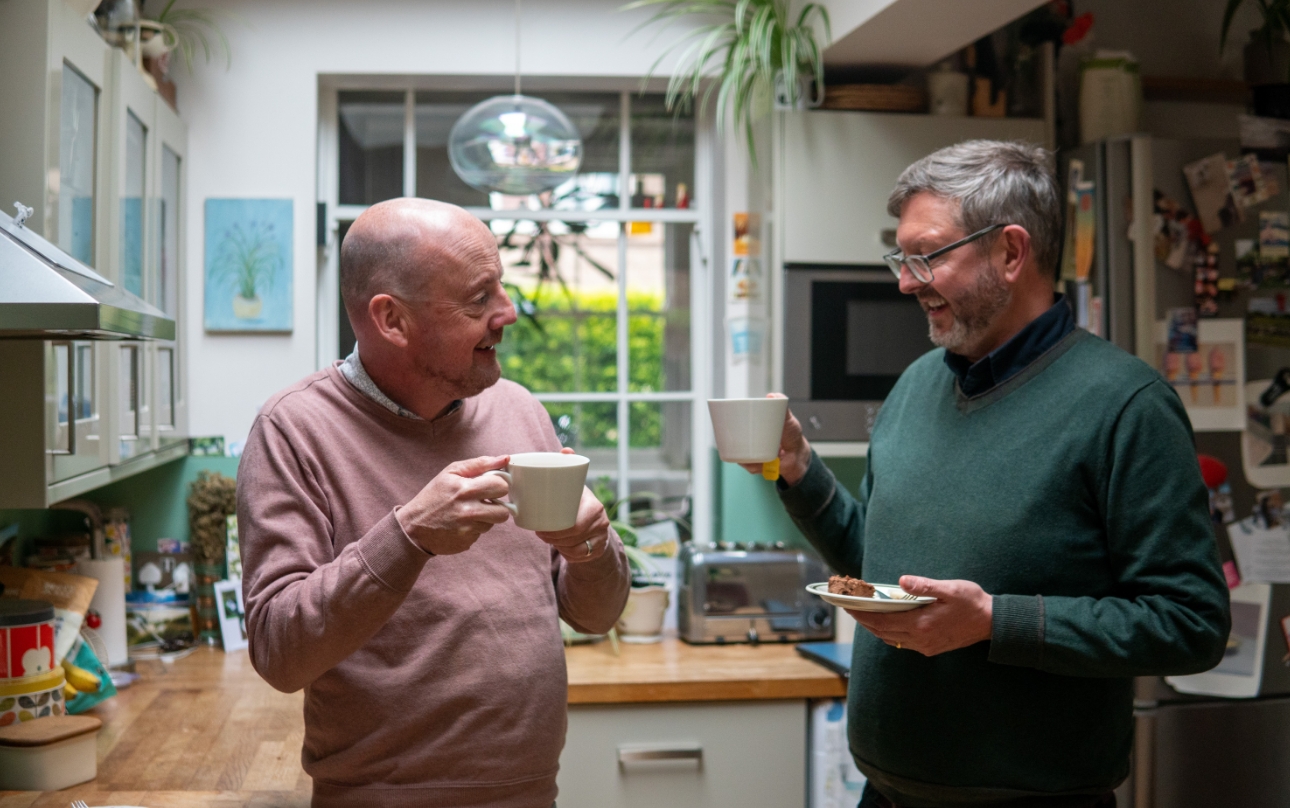 Reflecting people, not a community
Another pertinent point I discussed with Lauren Peel, Director of Marketing, Consumer Insights and Propositions at Fair4All Finance, is that while more brands are portraying LGBTQ+ people in their advertising, we also need to be on a constant watch for always portraying the community in a single way.
Lauren told me: "We've seen more and more LGBTQ+ representation in advertising and brand imagery over the last 10 years, which is great. However a lot of it is still young, white people. We need to see more of the diversity that represents our community – where are the older gay couple at the point of retirement? A black trans woman getting a mortgage? A queer couple where one or both have a physical disability? It's this conscious and consistent representation of our whole community that makes a difference, and lets us as consumers know that you "get" inclusion overall".
Ironically, a tick-box attitude to diversity can make advertising feel generic – relying on the same imagery takes away emotion and connection. We shouldn't be afraid to represent real customers – after all, this community is the very definition of diverse. The more we can reflect that, the more engaging brands will be to everyone.
Is change likely?
I've worked on enough equality, diversity and inclusion projects to know that financial service companies genuinely care about the issues and are working towards becoming more diverse and inclusive across a range of characteristics.
However, there's a real challenge faced by the 1.8 million LGBTQ+ adults in the UK when it comes to getting the customer journey they deserve when accessing banking and insurance services. We need to keep going with our journey towards equity by rigorously interrogating our assumptions and language at every customer touchpoint.