HELPING COMMUNITY CAUSES SURVIVE COVID-19
For many years now, we've worked closely with Aviva's Corporate Responsibility team to establish and run the Aviva Community Fund – a funding and support initiative that's helped thousands of small charities and good causes to build stronger communities across the UK. It's all part of their brand purpose to be 'with you today, for a better tomorrow'.
For 2020, we helped Aviva relaunch an exciting new evolution of the Fund, moving from an annual event to a year-round 'always on' approach that provides easier access to funding and empowers charities to build their capability and generate sustainable public fundraising. Eligibility for the funding was determined by whether projects met Aviva's criteria of either enabling community resilience or promoting financial inclusion through forward-thinking ideas and new ways of doing things.
Aviva teamed up with Crowdfunder to help causes create a project page and set a fundraising target. Every three months, the Aviva Community Fund shares £250,000 among all their UK employees to donate to the projects that matter most to them. Through Crowdfunder, causes can then boost any donations they get from Aviva with public donations.
What we didn't know when we launched was that this more adaptable, agile way to support communities couldn't have come a moment too soon.
A BAD TIME FOR GOOD CAUSES
The charity sector has been hit particularly hard by the COVID-19 pandemic. Public fundraising events and opportunities have evaporated overnight, while so many of us find ourselves with reduced incomes and no cash to spare; all at a perilous time when many people helped by community causes most need their support.
After a successful first-quarter launch of the new funding process, 2020's second round of funding found us slap-bang in the middle of the rapidly emerging pandemic. It was clear the landscape was drastically different than just three months earlier. Investing in forward-thinking new ideas and approaches was no longer front of mind for small charities. Suddenly, their primary concern was simply survival.
FAST ACTION IN THE FIGHT AGAINST COVID-19
Aviva saw they needed to take fast action to protect the future of the community causes they've always worked so hard to support. The solution? An emergency update to the Fund's eligibility criteria – for the foreseeable future Aviva has opened up eligibility to any cause looking for funding help with running costs or the costs of adapting their vital services in response to the COVID-19 outbreak.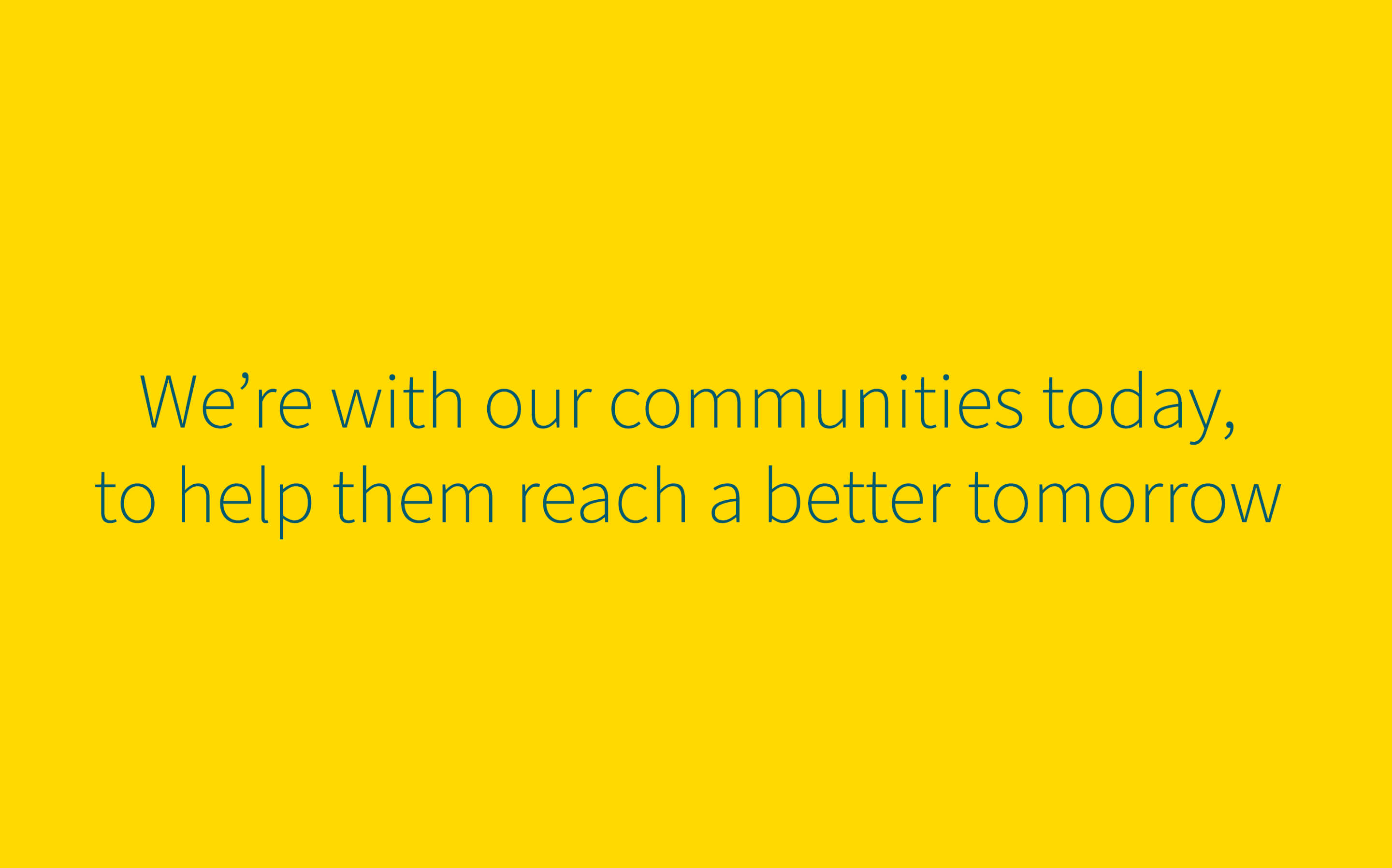 For a campaign that encompassed social videos, internal comms, websites and an eCRM campaign, it was a big push to get the word out and update all the comms in time for the launch of the second round of funding, but together we made it.
And it's paid off for the causes – applications during the pandemic were up over 50% in the first quarter, with 81% of causes confirming that their funding application was to help them get through the COVID-19 crisis.
You'll be able to help any of these causes reach their funding target when this round of projects opens to funding on 3 June by going to https://www.avivacommunityfund.co.uk/
After all these years of creating integrated campaigns in support of the Aviva Community Fund, it warms our hearts to know that together, we're still finding new ways of creating big positive impacts for so many small charities around the UK.