Could embracing tech protect against petcare misinformation?
How can brands help to make sure that pet owners who DIY their petcare don't do it wrong? Pet owners with this Creative Solutionist mindset bring brands new opportunities (as revealed in our previous research on emergent pet parenting behaviours). But they also bring risk. What if they find the wrong information, and that leads to them making dangerous choices?
Here we'll share how brands could embrace emerging tech to help pet owners find the right answers in the right places. But before we get into it, here's a recap of this mindset for context.
What is the Creative Solutionist mindset?
– We identified that pet owners with this mindset are keen to solve their pet's problems through their own digital research to find the 'right' options
– Previously, they might have spent money on getting expert support or a higher-priced, more well-known product, but the cost-of-living crisis is changing their behaviour
– They're as dedicated to their pets as ever – they're just showing their care in a different way, sometimes swapping higher prices for expending their own energy
The opportunity vs. the risk
Pet owners can now access better technology to help them find the information they need – time, locality and affordability are no longer significant barriers. No matter where a pet owner lives, they could be in the room with anyone in the metaverse, and they can get instant results from a search engine to qualify and validate their thoughts. But, of course, this brings risk. Jack Appleby summed it up brilliantly when he said: "Googling symptoms only tells you which diseases have the best SEO."
The struggle with search
Take a look at the Google search outcome for the question 'what is the best food to feed a kitten?'. If a first-time pet owner is asking this question, they may not know that the results given are not nutritionally accurate, but rather based on opinion. And that's how fiction becomes a 'fact' in their mind that they may then act on. While Google has made leaps and bounds to understand audience intent and will continue to do so, that doesn't always mean the internet is a safe space to solve important problems.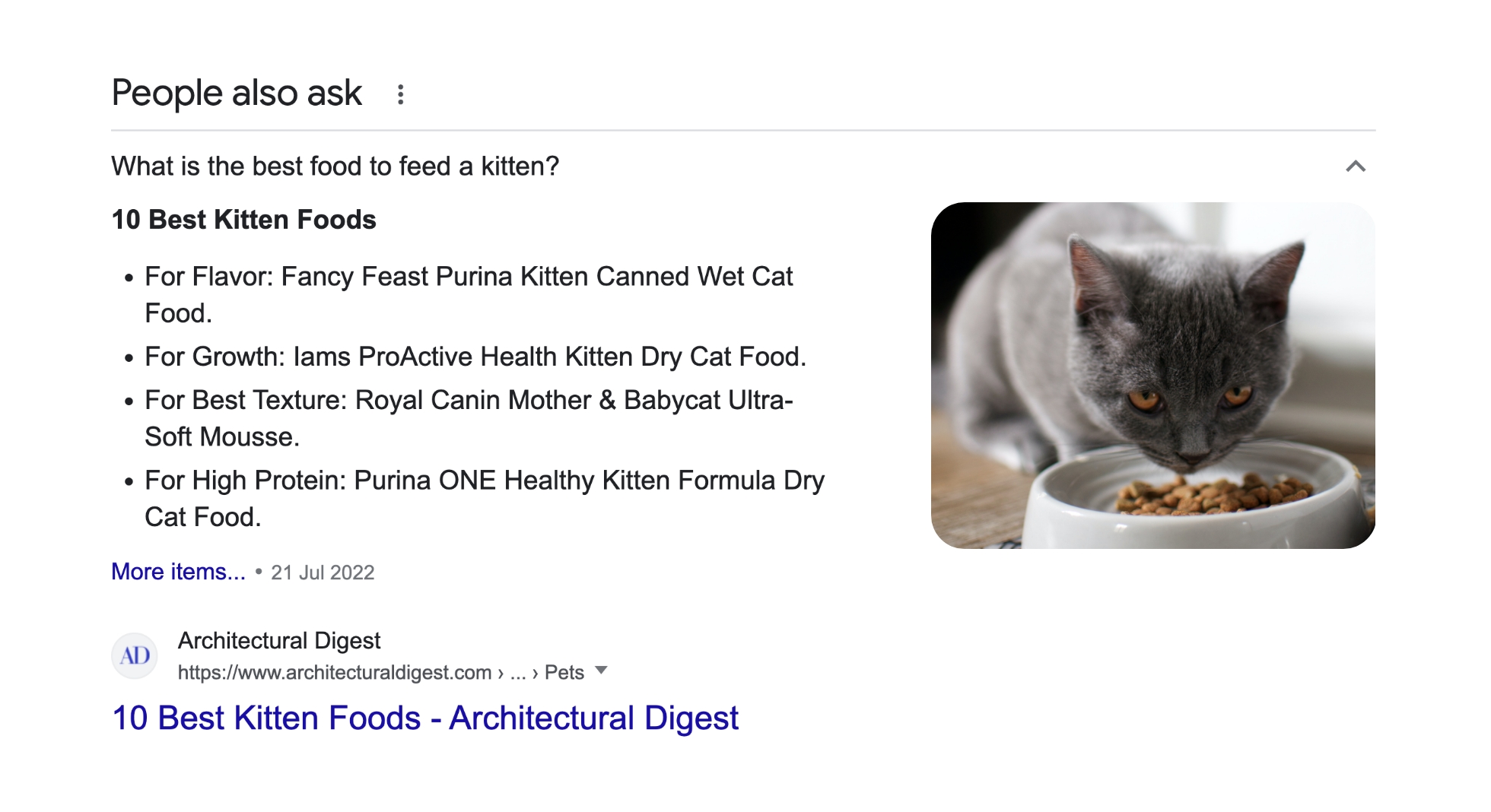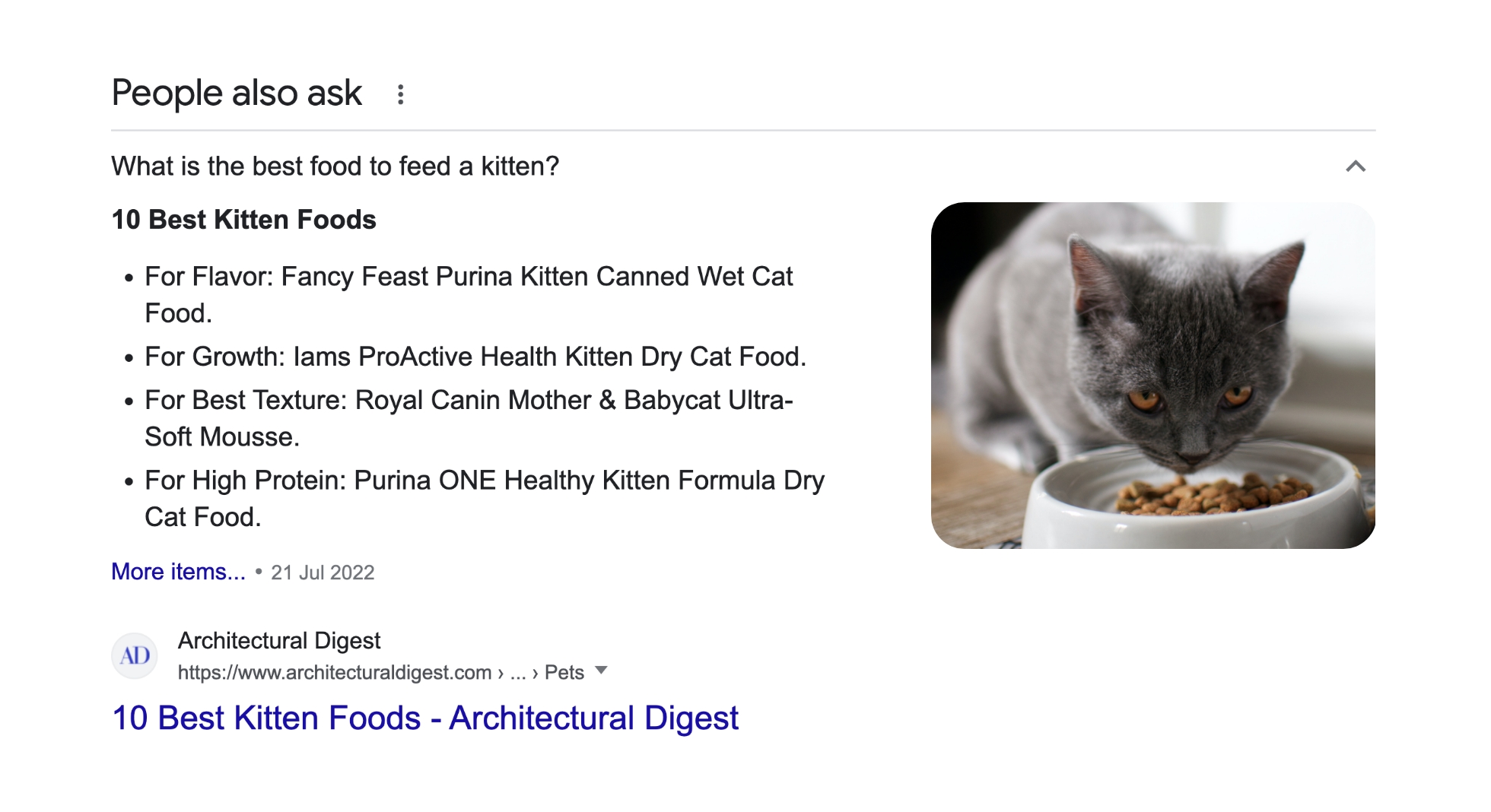 The issue with AI
Similarly to search, AI is already being used to find answers to pet problems by desperate owners – as shown in this viral Twitter thread. A dog owner shared their story of typing in their dog's symptoms and blood test results into GPT-4. It arrived at a diagnosis, which was later confirmed by a vet after further diagnostic tests:
While new technologies certainly remove barriers, they don't remove everything negative – we know that digital algorithm-led environments have their own biases and threats. They're not perfect – yet.
The UK government's recent policy paper on AI regulation stated that "public trust in AI will be undermined unless these risks, and wider concerns about the potential for bias and discrimination, are addressed". While the government is acknowledging that AI is already delivering benefits for society, they're specifically stating that: "By building trust, we can accelerate the adoption of AI across the UK to maximise the economic and social benefits that the technology can deliver."
As well as having the right regulation, the onus is on those who work in the sector to embrace barrier-removing tech to make the internet a better and more trustworthy place. With that in mind, we've pulled together some considerations for you to explore as part of your organisation's digital transformation.
#GPT4 saved my dog's life.

After my dog got diagnosed with a tick-borne disease, the vet started her on the proper treatment, and despite a serious anemia, her condition seemed to be improving relatively well.

After a few days however, things took a turn for the worse 1/

— Cooper ☕ (@peakcooper) March 25, 2023
HARNESS THE POWER OF YOUR DATA STRATEGY
The key to accurately answering any question is understanding the context surrounding it – knowing who you are responding to, what they are experiencing, the situation they are in and so on. You need to get more data, or get more from your data, and then optimise it with your audience in mind.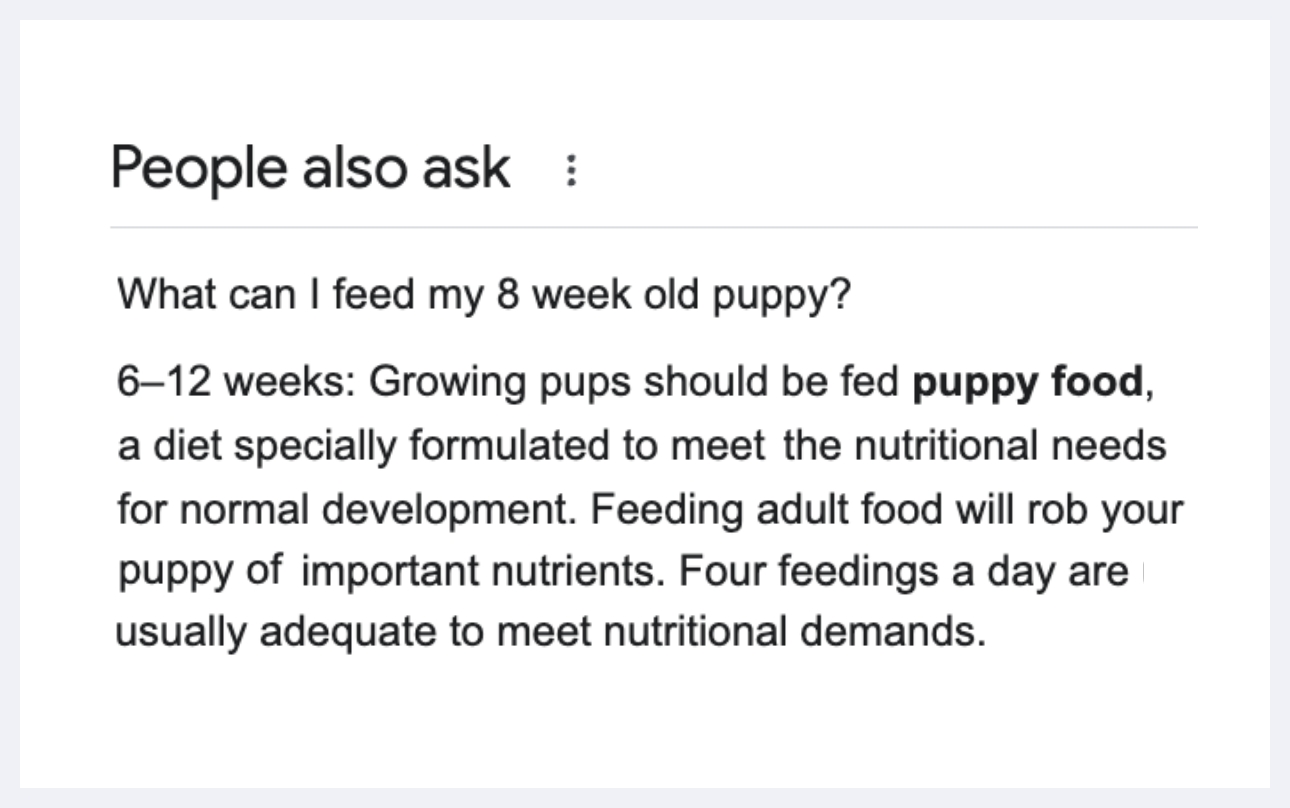 Take a look at this example. Currently, when pet owners ask a generic question, they get a generic answer.
But advancing technologies allow us to gain more context than ever before to make sure we're optimising in the right way. And in a world where technologies such as FitBark could be plugged into a pet owner's digital avatar, context could be built into the experience. Applications that use this could understand how active the owner's pet is and what breed it is, as well as accessing any historical data. This helps provide transformational context to the question 'what should I feed my dog?'.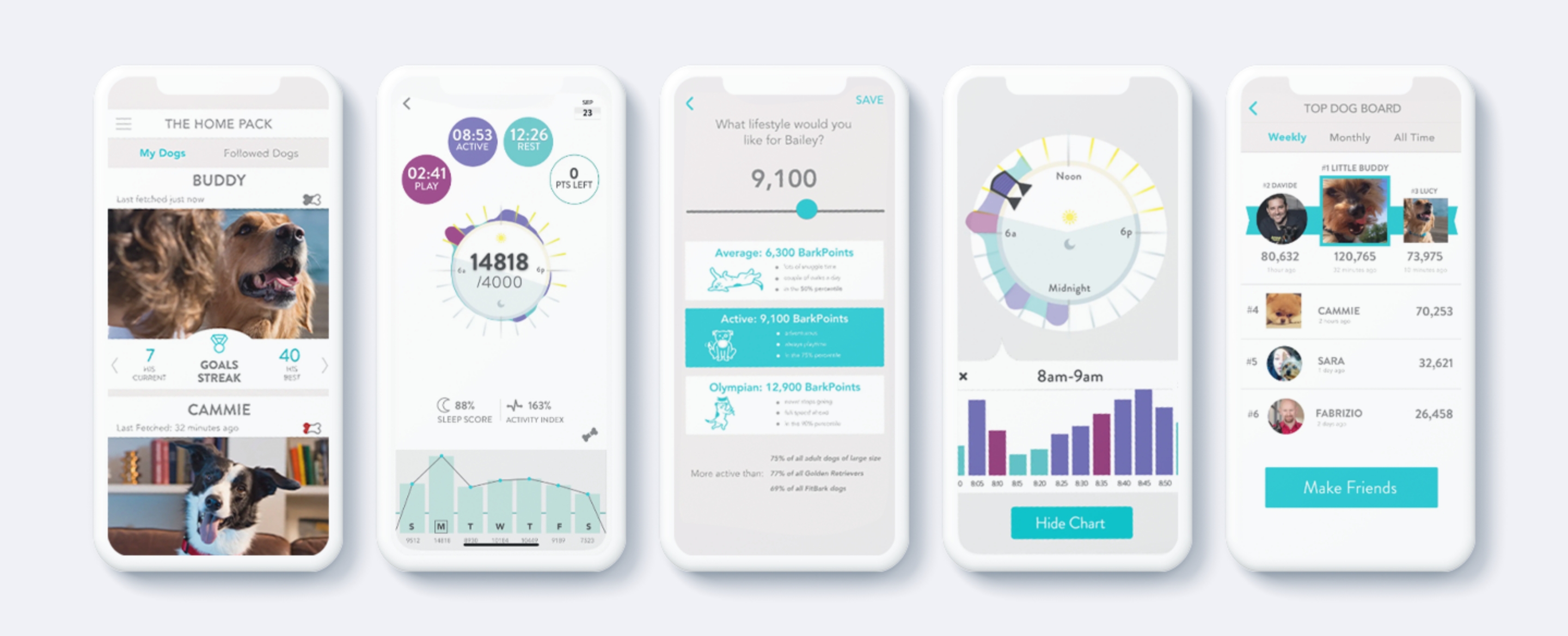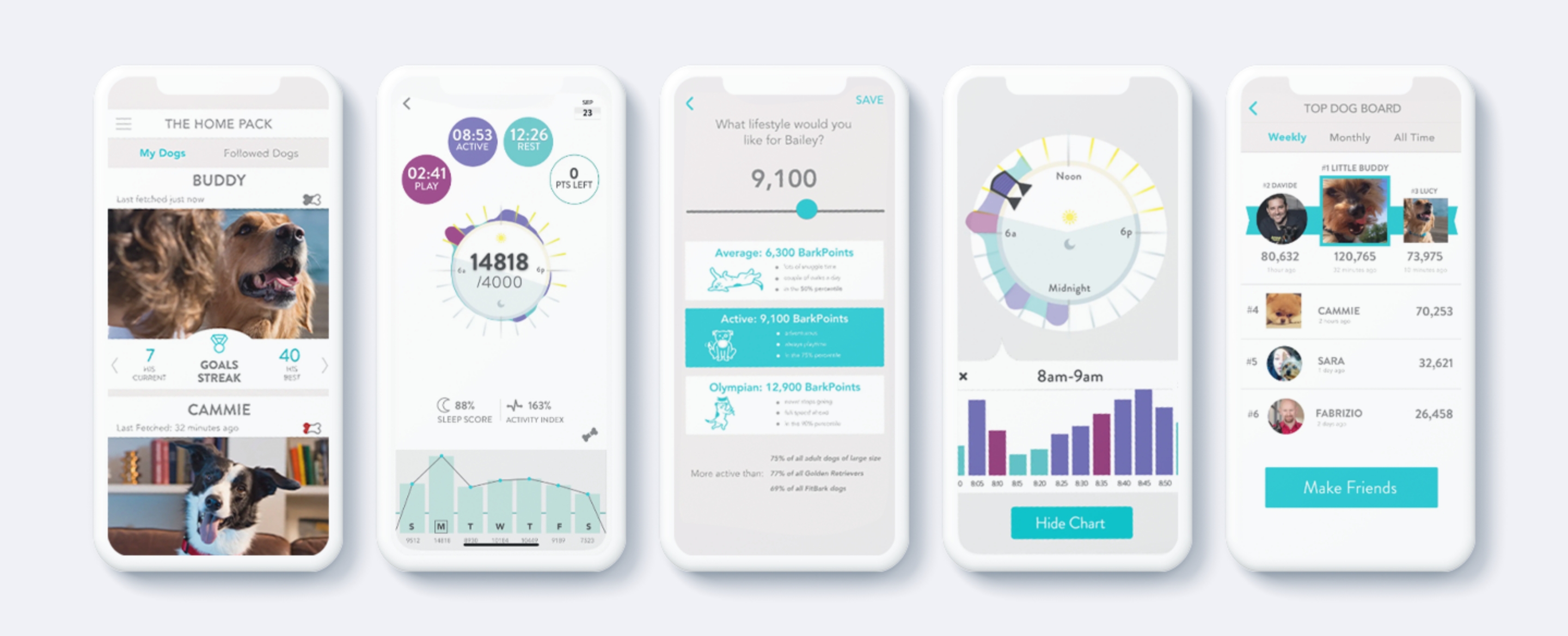 And it's not just about wearables. A strong customer data strategy could ensure you're capturing the right information. For example, as a pet brand you may already be gathering data about the pet's age, breed and lifestyle as part of your customer onboarding or customer insight programmes. How could you use this data differently in a digital transformation programme?

"Pet owner personal details you already have, or that you could begin to capture in your onboarding process, can provide the insights to start answering questions more meaningfully for the Creative Solutionist."
Sam Bettis, Customer Engagement Director
Build brand authority to boost pet owner engagement – and protect them
There are over 1.8 billion websites out there (statistia), and we rely on algorithms to help us reach the right ones. The information contained in those 1.8 billion websites is amplified if we use AI to process it into outcomes. Plus, transforming digital worlds mean a pet owner isn't only limited to websites when seeking information – there are going to be metaverses full of it.
With so much product diversification too, we see the rise of the 'misinfluencer'; an unqualified yet opinionated individual who seeks to share their views with followers from their social media profile, perhaps reaching thousands of people. They may pick what they are most interested in (say a gluten-free or vegan diet) and champion that to their audience – making it harder for followers to ask 'what is best for my pet?'. And this presents a challenge: When there's so much noise out there, how do we help pet owners find the right advice?
If AI is hiding its sources and social networks are misinforming, leveraging brand equity to create credible and authoritative destinations for pet owners becomes even more important. It's crucial that the website experience works as hard as the content within it to engender that trust.

"Those brands that can provide a central hub for advice via their website, but also repurpose the information within it for the channels and 'worlds' that some customer segments are in, are on the front foot."
James Matthews, Digital Experience Director

There may also be new ways to badge authority within digital spaces. For example, what's the equivalent of, and what are the criteria for, different versions of Twitter's 'blue tick'? What evidence could show this authority? Blockchain technology could prove that content is created with due diligence, rather than ticking boxes to please an algorithm. 
Another consideration is how to use partnerships to bring collectives of brands together to help answer what's best. This could create more trustworthy experiences for pet owners; for example, they may consider two different pet food brands as better than one when it comes to trust and offering advice as a panel.
The challenge for brands is how to create authority that means something to the customer, and how to lean into technology to signpost this.
Plan for tech + human help
It's important that organisations aren't reliant on fully automated processes, but instead plan for resourcing people behind the experience to create safer, better places.
Understanding where the key moments for human intervention lie is key to creating a useable and useful experience. Technology is rapidly progressing, but it can't currently provide the comfort, real-world context and empathy that a human can. And wanting to help rather than being built to help is an important distinction to some pet owners.
There are also still mixed views on whether or not AI can creatively problem-solve like humans do, because part of the ability to do so comes from truly caring.
Designing a set of principles and points for when to hand over from tech to people will be key to helping the Creative Solutionist mindset to be as resourceful as they need to be with technology, while creating confidence that human intervention is accessible when needed.
This human intervention could be delivered within the experience or outside of it: for example, via remote methods (such as video calls, which are being used by Joii to create greater accessibility and flexibility), right through to human-backed consultants in the metaverse.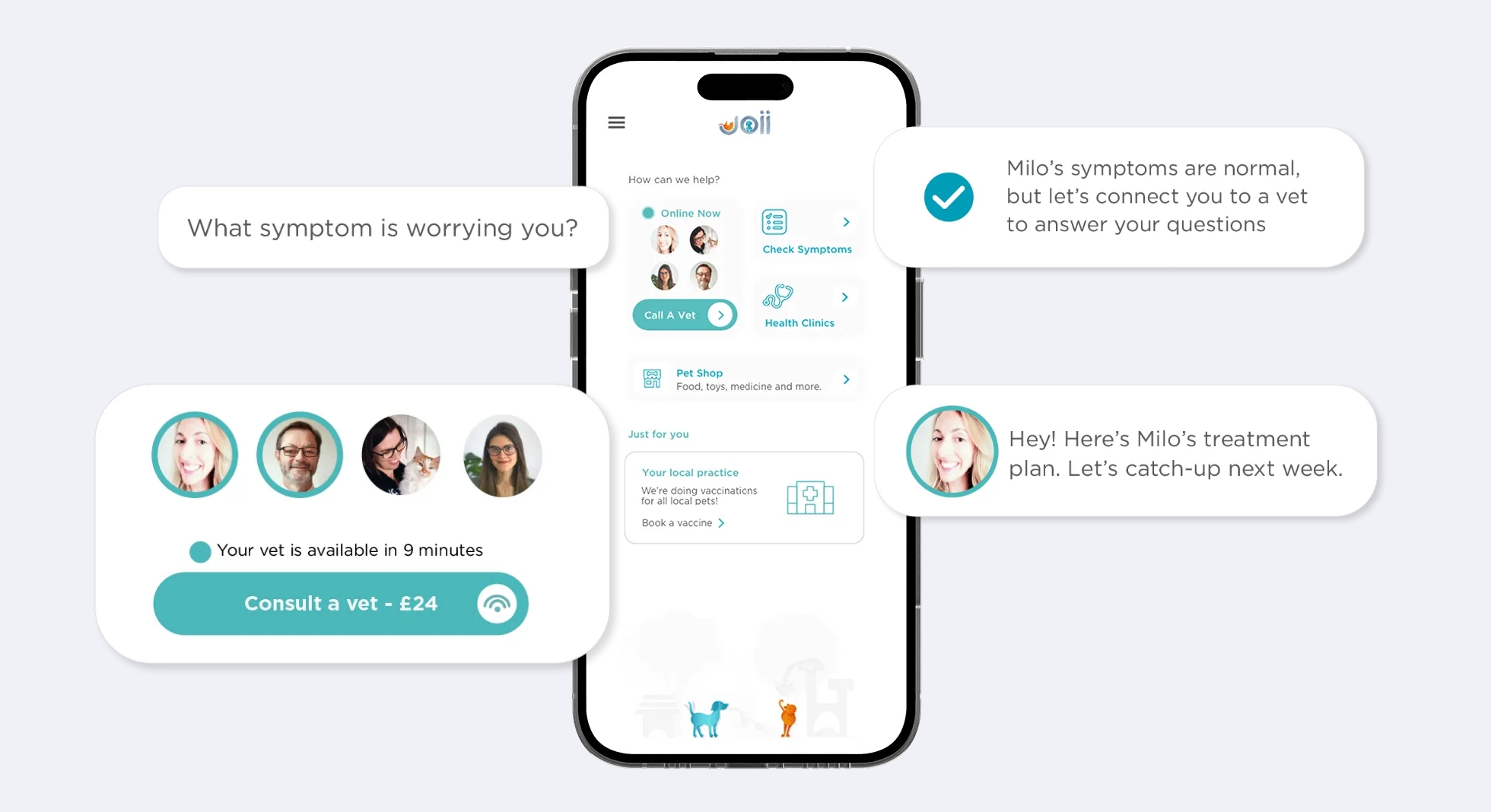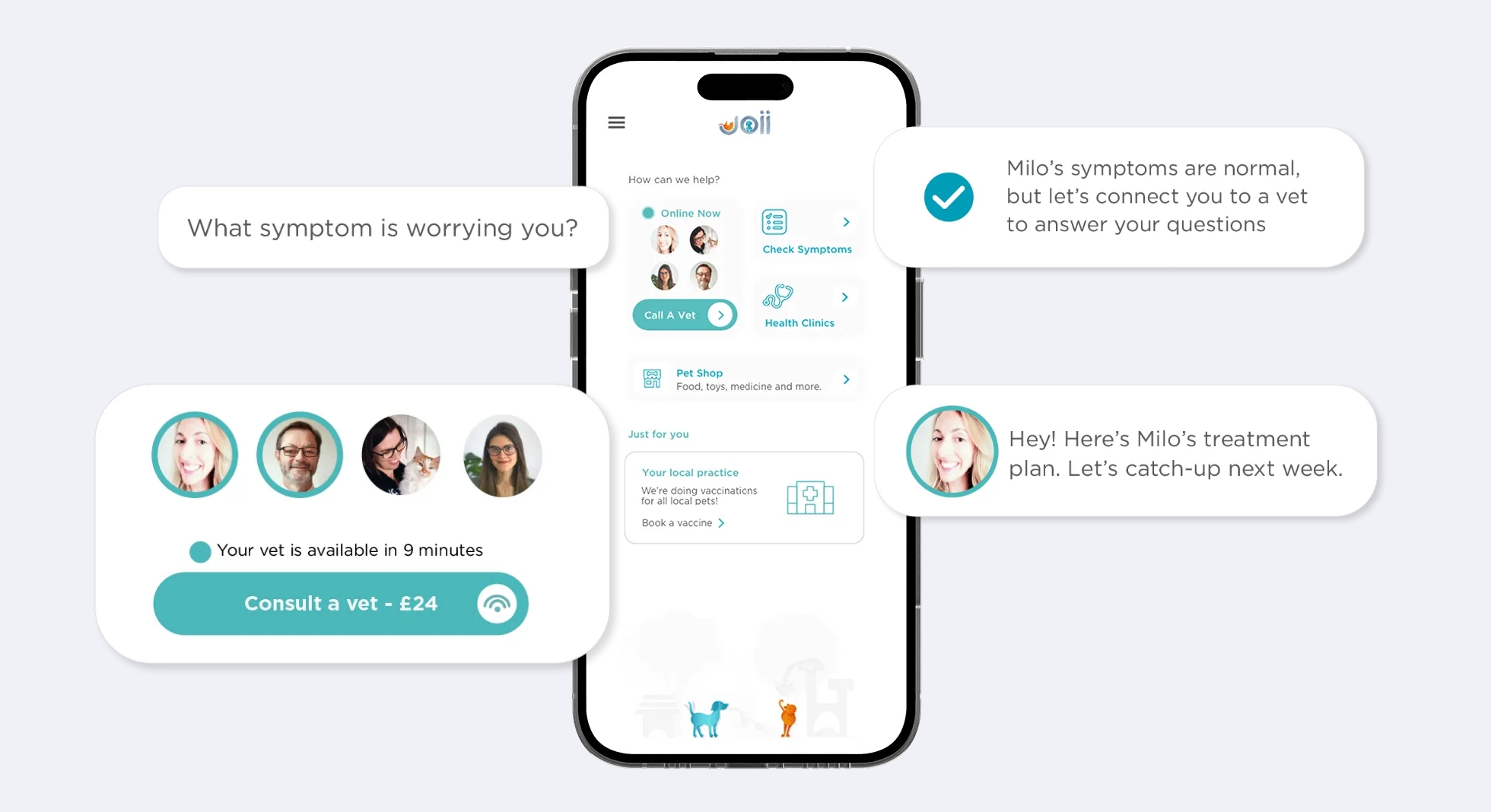 VETS, PETS AND TECH?
The RCVS Council approving new guidance on the interpretation and application of an animal being 'under the care' of a vet could also impact the pet care sector's appetite for embracing digital solutions.
This new guidance considers whether vets need to carry out a physical examination before prescribing POM-Vs. This initiative has yet to fully play out, so we don't know what its impact will be, but it could help to bring remote consultations a step closer to the mainstream. Will tools such as AR be used to aid this? Time will tell. 

"How the sector responds to the RCVS's 'under care' guidance will be very interesting to see. Veterinary commercial models could begin to favour a mixed physical/digital service approach."
Andrew Davies, Strategic Partner
The conclusion? Create solutions, not comms
Whether you're creating a website or a more complex digital experience, the focus must always be on creating something helpful for our increasingly resourceful (and therefore high-risk) Creative Solutionists. That might sound obvious, but it's so often lost when trying to keep up with the latest tech, or when internal processes get in the way. How do we help those with this mindset to problem-solve and find reliable answers? How does our brochureware website solve a problem and set a standard for authority? How are we creating contextually rich experiences?
AI, digital worlds, wearables and databases are a handful of ways to help Creative Solutionists to be resourceful – but it's on the brand and their suppliers or partners to properly design these experiences and have the right infrastructure in place to provide useful, authoritative and meaningful support.
Want to know more about how to make that happen for your brand? We have some ideas. Just get in touch.
CHAT TO US
Have a challenge you'd like to discuss?
Contact Sam Bettis, Customer Engagement Director
sam.bettis@krowgroup.com