Understanding the 'purchase to delivery' journey
THE CHALLENGE WE TOOK ON
Delays, shortages and other issues were causing real customer annoyance, and customers were voicing that annoyance on social media, with potentially devastating long-term brand consequences.
DFS asked us to help them understand what was causing their problems. Instead of a quick fix, they wanted a long-term solution that would enhance their omnichannel customer experience, creating joy and converting new brand advocates.
1.
A tangible action plan that works for today and provides a roadmap for growth
2.
Complete transparency and traceability for customers
3.
Increasing brand advocacy by removing friction from the customer journey
DISCOVER
To find the root cause we needed to understand how DFS worked, so we conducted in-depth interviews and fact finding with senior stakeholders across the business – from supply chain and manufacturing to customer services, operations, IT and marketing.
Crucially, we also interviewed customers about a variety of experiences, to understand what delighted them and what frustrated them – where, when and to what level.
We then audited the current customer and user experiences – taking them from in-store to online and vice versa. This let us benchmark and develop the gap analysis from the data and analytics.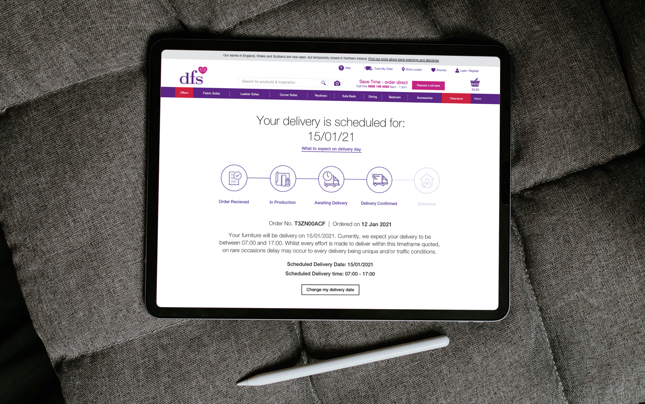 DEFINE
Our discovery phase allowed us to build a complete picture of the journey a customer goes through and define the potential pitfalls and friction we could remove.
DEVELOP
Now we could start to reimagine the business processes and communications from the perspective of DFS customers, to optimise the sense of connection and trust they felt at every step.
Through customer journey mapping, we designed the ideal service design blueprint – identifying what could be implemented right away and what would need further time and commitment.
DEPLOY
We helped explain and communicate this within the business by visualising the entire journey in a way that made it feel understandable and within reach. We also helped identify how customer communication could ease tension and make the customer's experience run smoother.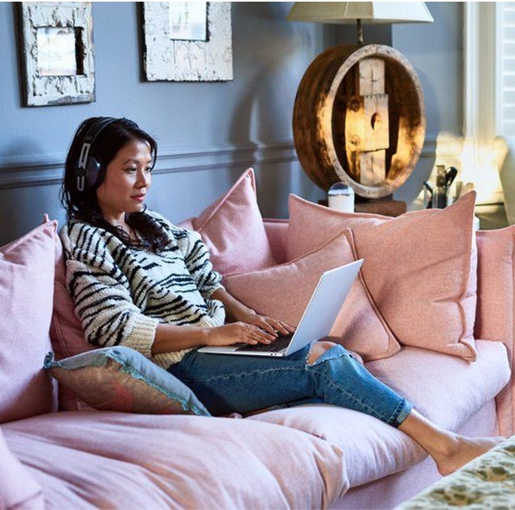 THE RESULT
Now, DFS orders are transparent and traceable. There are proactive measures and automated escalation procedures in place for when things don't go to plan – along with moments along the journey designed to surprise and delight customers, building trust and brand love.
As DFS works on rolling out our full-service design blueprint, we expect to see a reduction in inbound enquiries and negative sentiment, and an increase in customer satisfaction, repeat business, cross-sell opportunities and brand advocacy.
MORE CASE STUDIES
Read more examples of how krow.x has used Creative CX to get results for its clients.