Adding extra magic to the Disney On Ice experience
THE CHALLENGE
Through a long-standing relationship and a deep understanding of both Feld Entertainment and their Disney On Ice show, we could see there was opportunity to bring more magic to the Disney On Ice customer experience.
1:85
ROAS on social media
18,000
email signups after GDPR cleanse
48:1
ROI from eCRM programme
DISCOVER
We needed to understand the customer base, and their needs and expectations. We undertook a range of qualitative and quantitative research to help us empathise with the customer base and prospects.
DEFINE
Our findings were brought to life with needs-based profiles and presented at a workshop that placed the leadership team in the customer's shoes. This is where we started to redefine the customer experience from start to finish.
DEVELOP
Despite Feld Entertainment having a wealth of data, it wasn't connected. We pulled together raw transactional, social, venue, ticketing, partner and media performance information into one consolidated platform. The platform was designed to be intuitive, adaptable and user-friendly, to encourage adoption and deliver efficiencies for the Feld Entertainment team.
By having one single data hub, Feld Entertainment could now collect, house and interpret that data to create powerful insights. This included smart purchase modelling, campaign planning and execution.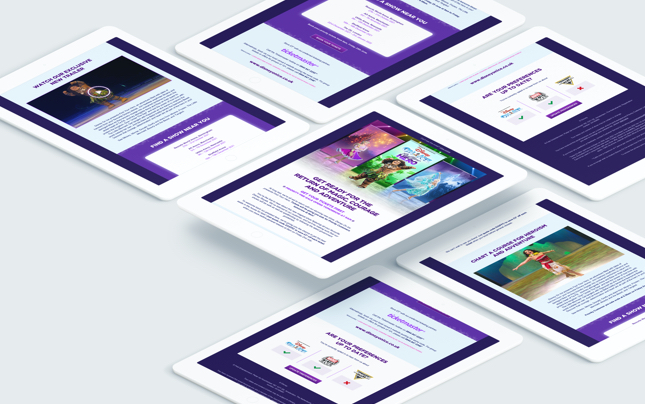 DEPLOY
We were able to use this hub to inform a strong eCRM programme with highly targeted communications based on audience profiles and preferences.
It also told us that Feld Entertainment's audience were hungry for more brand touchpoints in and around venues to assist and entertain them. We introduced a pre-ordering application for merchandise, food and drink to deliver directly to a customer's seat.
The CRM programme was and continues to be a huge success, generating an average of ROI of 48:1. Pre-orders exceeded all expectations, where Feld Entertainment saw 4x spend value per order.
With the new MI and insights available to us, we were also able to attract new partners and sponsorship opportunities.
MORE CASE STUDIES
Read more examples of how krow.x has used Creative CX to get results for its clients.