Knowing what customers want, before they do
THE CHALLENGE WE TOOK ON
Mazda needed to improve the performance of their CRM. The critical question was how they could stay relevant to customers over a three-year sales cycle. We could have ideas, or we could change the design, but really there was no way to get an effective answer without understanding the customer every step of the way.
90%
Open rate for model launch campaign emails
12%
Increase in renewal rates
1,829
Pre-orders for one model campaign
DISCOVER
Three years is a long time to keep anyone interested in anything, so it was critical for us to get to grips with what was valuable for people over that length of time.
From the honeymoon period of getting a new car, to the relatively uneventful 'middle years' when the vehicle serves day-to-day needs, to the anticipation of the next model: the project required us to create an in-depth, three-year journey map, understanding the functional and emotional needs during ownership.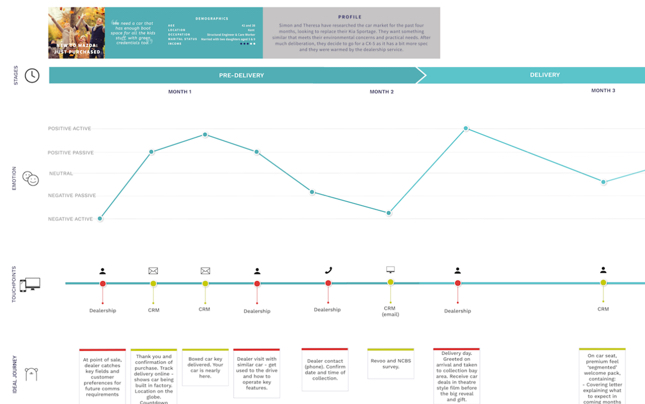 DEFINE
Mapping expectations over that time challenged some of our initial assumptions. It is easy to think that customers prefer less communication from brands, not more.
Our process led us to identify where customers wanted more hand-holding, more useful information and a more comprehensive experience, and where they wanted less.
Defining this rhythm based on insight brought more accuracy to our planning.
DEVELOP
Our goal was not just to improve the performance for existing customers, but prospects too – who might also be somewhere on the three-year cycle.
Using our customer insight teamed with data science and modelling, we predicted the behaviours most likely to indicate a readiness to purchase.
DEPLOY
The challenge here was twofold: great, inbox-stopping creative hitting at exactly the right time, plus how to help the organisation to implement change.
In our mapping work we uncovered that in places, an email sequence could come from multiple silos in the organisation and third parties. Here our consulting team helped stakeholders to initiate new working principles with cross-functional teams. In the meantime, quick wins and new creative could be put into place to begin to optimise results immediately.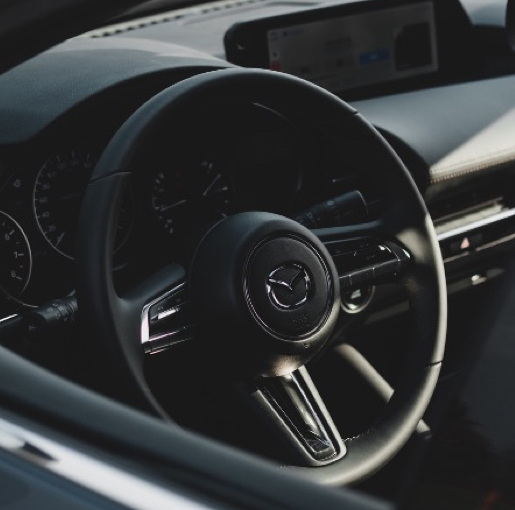 THE RESULT
All CRM has an element of test-and-learn. Our approach helped us optimise performance over time, understanding and working within any limitations we had while new cross-functional processes were rolled out.
Armed with a new blended retail model and an actionable single customer view for end-to-end CX, Mazda's eCRM engagement shot up to an average of 46.9% – a huge improvement on the industry standard of below 20%. As a result, renewal rates increased by 12%.
MORE CASE STUDIES
Read more examples of how krow.x has used Creative CX to get results for its clients.