Defining and launching a new era for LRQA
THE CHALLENGE WE TOOK ON
Following Goldman Sachs Asset Management's acquisition of Lloyd's Register Business Assurance & Inspections Services division, the renamed LRQA appointed us to build a new global brand to display their future digital ambition and galvanise their people – setting them on the new path they were about to take.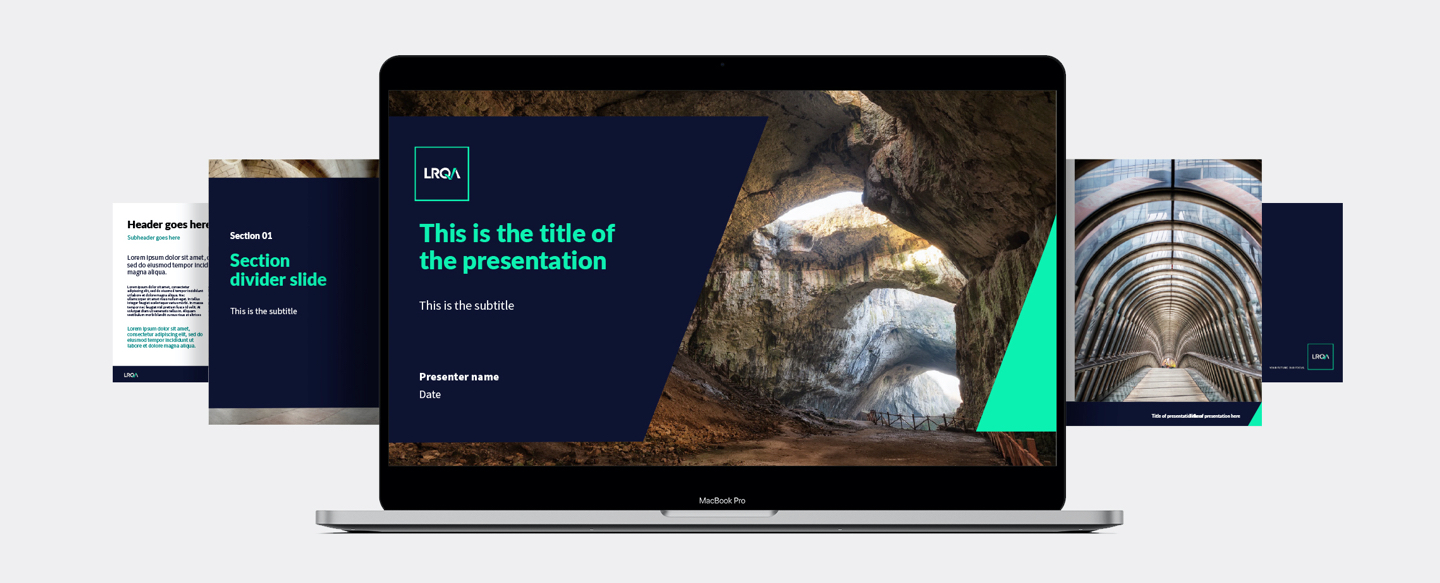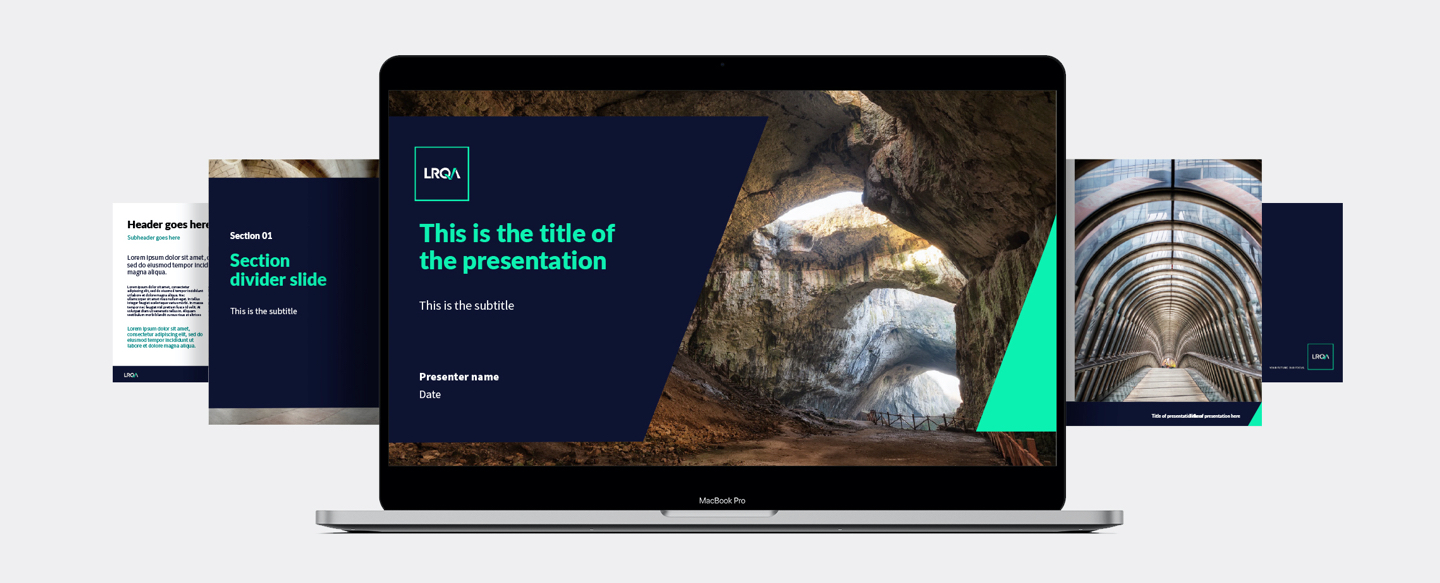 Discover
To really communicate a brand to the outside world, you first need to understand what is at its core.
We held over 35 hours of employee workshops and in-depth interviews in multiple countries to understand what the business stands for, what people believe in and the values that define them.
Next, we audited and analysed its competitors to understand how LRQA could play to its strengths and truly differentiate from them.
We also got to know their clients – what they love, and what else they need. The emotional and functional expectations placed on LRQA are unique, and provided invaluable insight to add to our thinking.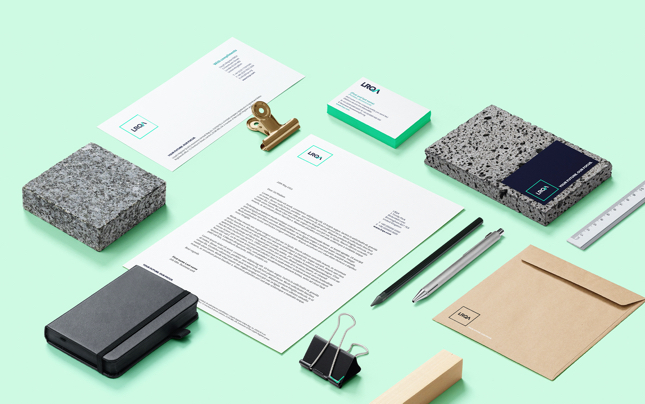 DEFINE
We crafted a brand proposition, positioning and values that built upon the core truths of the business.
We built them around the genuine expertise and invested nature of LRQA's people, meeting the ambitions of the new business and its clients.
Develop
With the brand defined, our next step was to develop a new and distinctive visual identity, tone of voice and brand narrative to boldly announce LRQA externally and internally.
This tapped into the emotional and rational benefits of working with LRQA, embodying their digital ambition and underlining their credibility.
The characterful 'tick' device gives them the memorable marque needed to become synonymous with the market.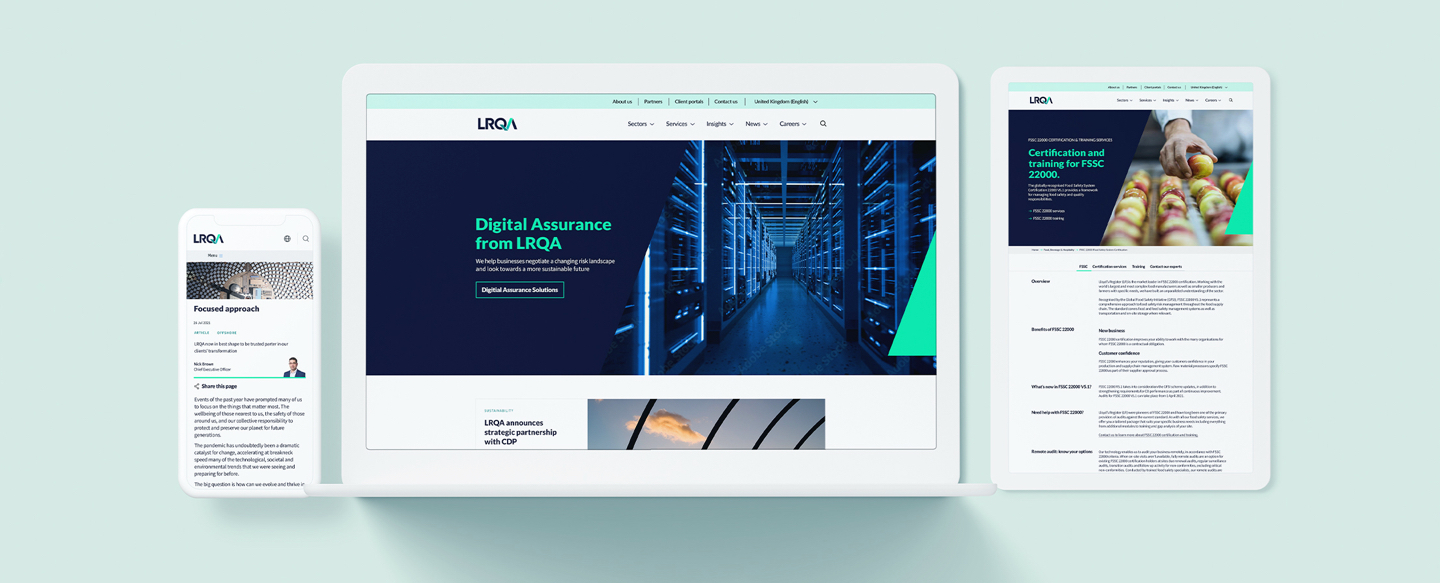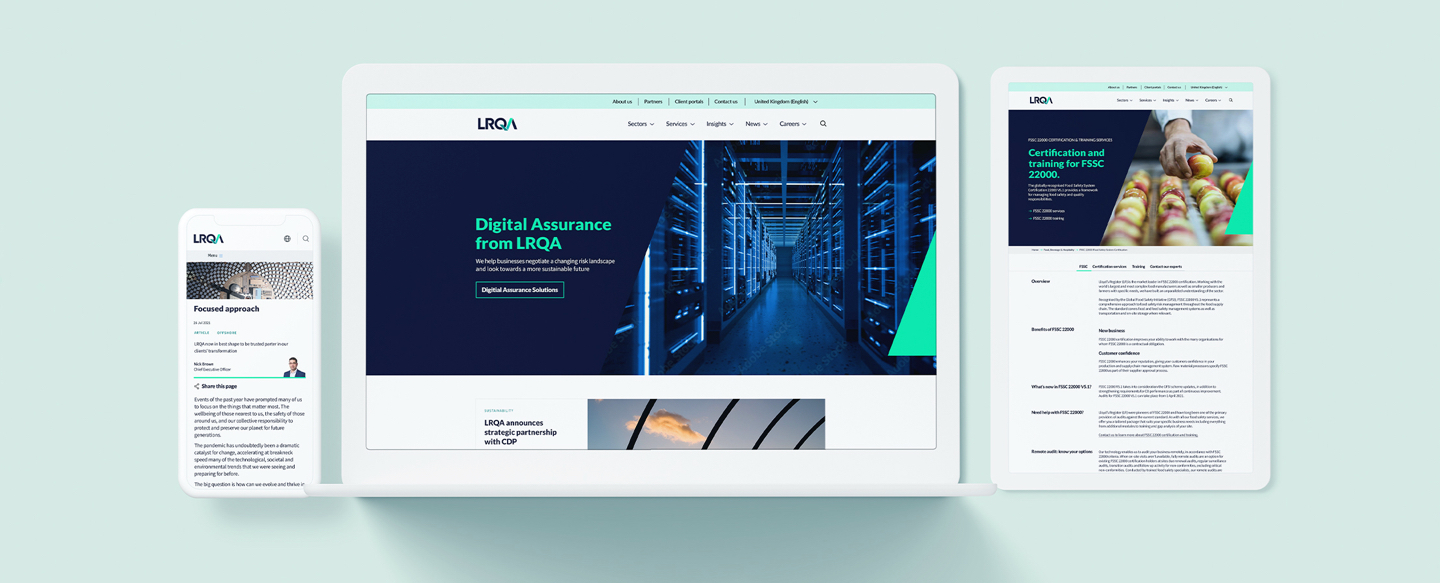 DEPLOY
Using our CX lens, this narrative and position was laid across a messaging framework which created cut-through and connection on an even more targeted and effective level.
The employee experience was equally as important in making this a success. Not only did employees have a voice throughout the process, giving them a sense of ownership, launch cited their input as vital to our end result.
Communications were deployed through multiple internal and external channels, including in-house training, asset creation and full guidelines. We worked side by side with the client throughout to ensure each message and communication landed in the best way.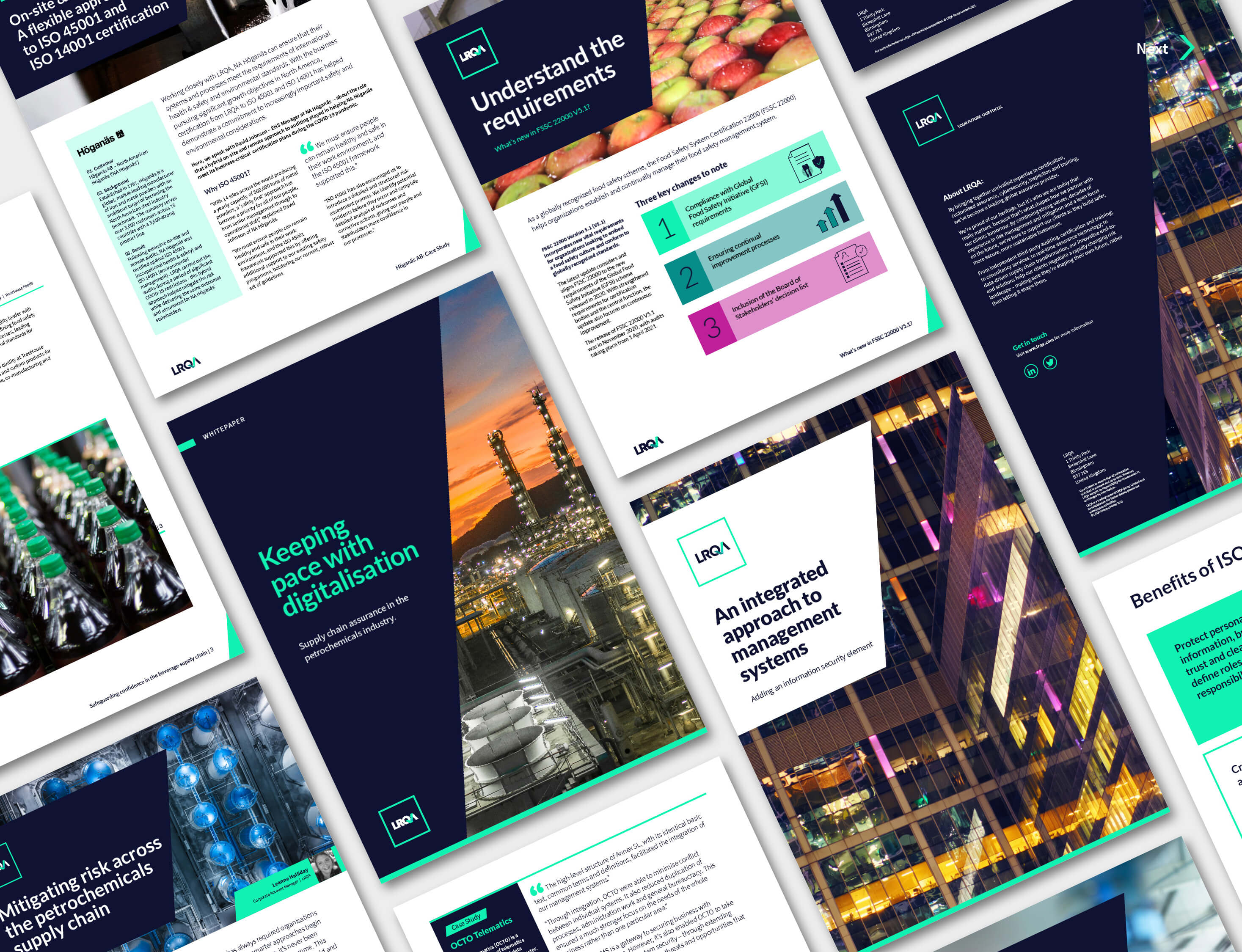 THE RESULT
Internally: a clearly defined and articulated brand, intelligently joined up, which unifies the organisation, sets the future tone and instils pride. This launch film helps frame this, and is another example of how we built the internal involvement.
Externally: a vibrant, flexible and consistent brand that disrupts the 'sea-of-same' in the sector, boldly facing the future yet communicating on a human level, reflecting the brilliant people that deliver on brand promises every day.
MORE CASE STUDIES
Read more examples of how krow.x has used Creative CX to get results for its clients.